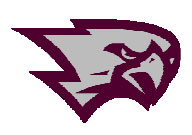 The Central High School girls volleyball team will play for the state Division 1 title in the state tournament championship game Saturday.
Central earned its way into the championship game by defeating Neenah in the semi-final round Friday, 3 games to one (19-25, 25-23, 26-23, 25-23) (stats here).
Central will play Menominee Falls starting at 4 p.m. at the Resch Center in Green Bay.
From the WIAA State Girls Volleyball Tournament Preview:
Westosha Central is making its membership-leading 19th overall appearance in the State Tournament and its first since 2007. The Falcons won back-to-back titles in 2003 and 2004 and added another in 2006. They also won the Class A title in 1989 and the Division 2 title in 1992. In addition, they have finished runner-up twice, in 1984 and 2002."