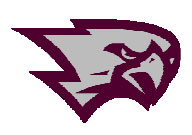 The Central High School boys volleyball team earned a spot in the state tournament by defeating Burlington at Burlington in sectionals play Thursday night
Scores were 25-18, 17-25, 20-25, 25-18, 24-22.
Some statistical highlights were: 45 assists for Brooks Gahart, 18 digs for Nick Picchietti, 18 kills Glenn Karsten, 15 kills for Mike Skora, 8 kills for Jordan Easthon, 6 blocks for Jon Satterson, 5 blocks for Luke Werth. Kiel Peyron had important serving runs.
The state tournament will take place at Wisconsin Lutheran College in Milwaukee Nov. 15.