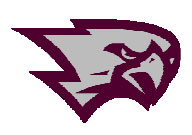 Central High School's boys volleyball team will be moving on to sectional finals after defeating Case in semis Tuesday.
Central defeated Case 25-23,35-18,25-11. Central overcame a 18-23 deficit in set 1, Coach Wayne Schultz said.
Central leaders were:
Aces: Brooks Gahart 5,Kyle Foulke 3.
Blocks: Glenn Karsten 4, Luke Werth 2.
Kills: Mike Skora 8,Jordan Eatthon 8,Glenn Karsten 7.
Digs: Nick Picchetti 12, Brooks Gahart 10.
Assists: Brooks Gahart 25.
In the sectional finals, Central will be at Burlington on Thursday 7 p.m.