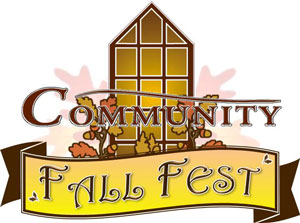 Community Fall Fest begins at 5 p.m., Saturday, Oct. 26 at Community Baptist Church in Silver Lake.
Activities include hay rides, a bon fire, brats and hot dogs, and 'do-it-yourself' s'mores. Children will enjoy carnival-style games, a craft cabin, a giant inflatable slide, and more.
Pastor Cliff Hathcock will offer short history tours inside the church building each hour.
While Fall treats such as hot chocolate and taffy apples may be purchased, the event is free.
Community Baptist Church is located at 203 N. Fourth Street in Silver Lake. For more information, contact Pastor Cliff at 262-889-4013 (office) or 262-889-2585 (home).