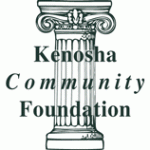 The Kenosha Community Foundation is helping school nurses in Western Kenosha County gain access to eSchoolCare – an online resource designed to help with the care of students with chronic illnesses.
Using funds for community awareness, including a portion of a grant from the Mary Frost Ashley Charitable Trust, the Foundation is paying subscription fees which will enable six school nurses in Western Kenosha County to use the eSchoolCare system. Nurses receiving eSchoolCare access work at the: Randall, Salem, Twin Lakes , Trevor-Wilmot, Westosha (Central), and Wheatland school districts. Additionally, as a part of Foundation's sponsorship, each nurse will receive an iPad to access the eSchoolCare site at any location where they are working in the system.
Distributed by the non-profit Wisconsin Center for Education Products and Services (WCEPS), eSchoolCare was designed based on research conducted by University of Wisconsin School of Nursing, led by Lori Anderson. The research showed that 18 percent of all K-12 students come to school suffering from a chronic health condition. To help schools better care for these students, the on-line eSchoolCare resource was built. Among its features:
Expert-developed and regularly updated educational materials, which can be used as a just-in-time resource and for in-depth professional development.
Tools to enable delegation of school-based health activities and educational programs for staff, students and families; this includes tutorials on how nurses can work with students, parents and their family.
A core set of template forms, which are immediately usable for school-based care. Examples include: individual health plans, asthma action plans, and 504 plans.
The active use of eSchoolCare contributes to the following outcomes:
Increased efficiency and time savings for nurses. School nurses serve an average of 1,300 students – the more efficient they are, the more students they can help.
Decreased number of student classroom days lost to illness With the tools accessible with eSchoolCare, nurses can better identify and address chronic illnesses. By reducing persistent student absenteeism, helps to address a contributor to achievement gaps observed at the elementary, middle, and high school levels.
The Kenosha Community Foundation, organized in 1926 as a tax-exempt public charity, actively manages over $6 million in permanent endowments established by individuals, families and business organizations. Each year, the Foundation awards over $250,000 in grants and scholarships to Kenosha area non-profit organizations and students.