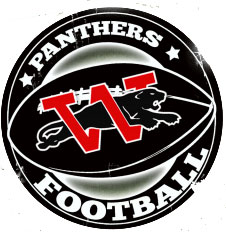 The Saturday Night Football Frenzy dinner and raffle will benefit the Wilmot Union High School football program.
The event will take place Saturday, Oct. 12 at Rumpoles, 352 E. Main St., Twin Lakes. Doors open at 5 p.m. Dinner buffet is at 5:30 p.m. and raffle draws start at 7 p.m.
Tickets are $8 pre-sale or $10 at the door.
Rafafle prizes will include sports memorabilia, gift certificates, 32-inch flat screen TV and much more.
Plus there will be a raffle for a pair of tickets for the Packers-Bears game on Monday, Nov. 4 in Green Bay. Four hundred tickets are available at $20 a peice. Drawing for this prize will be held at the Oct. 18 football game at halftime.
Proceeds from the event will be used towards a football scholarship to a graduating senior, new equipment for football field practices and games, upgrading weight room equipment, funding toward new uniforms, new assistant coaching stipends.
Contact Kim Swanson at 262-210-8857 or macktrio@gmail.com or email wilmotquarterbackclub@gmail.com for additional information or to purchase tickets.