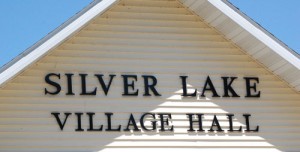 After researching the question, Silver Lake village attorney Linda Gray said Silver Lake Rescue should be determining when paramedic services are needed on village medical calls when both Silver Lake Fire Department personnel and Silver Lake Rescue personnel are responding.
Gray explained her finding at Wednesday's Village Board meeting. She said she consulted with state officials that oversee emergency medical services.
SLRS should make the call because that department is licensed for a higher level of care than the Silver Lake Fire Department, Gray said. SLRS is an EMT IV-tech department while SLFD is licensed as a first responder department.
The departments' relative certified level of care should trump the certification of any individual who might be on the scene, Gray said.
The issue came to light after a medical call in Silver Lake recently. A fire department member — trained as a paramedic — on hand at the call first had to defer to a SLRS personnel on whether to bring a paramedic to the scene. SLRS typically employs a paramedic intercept system when paramedic services are needed.
In the wake of that incident, Trustee Barbara Ironside sought to authorize SLFD members to make the call on paramedic intervention, but that motion was tabled when the legality of the proposal was questioned.
Gray also attempted to clarify another fire department related question. She said her research indicates that the association formed by village firefighters must still be accountable to the village for money it raises. It does not have to turn over the money to the village if it is clear that the association is raising money separate from the village controlled fire department. Currently, that distinction may not be that clear, Gray said.
"Does the community know who they are giving their money to?," Gray said. "The community believes they are donating to the volunteer fire department, I believe."