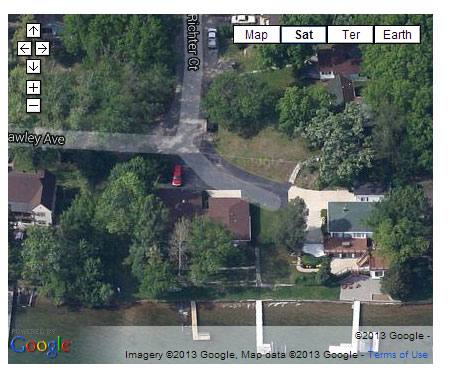 A dispute over whether East-West Richter Court in Twin Lakes is public right of way appears to have been decided by the Village Board.
The board on Monday passed a resolution declaring the unimproved street a public right of way. However, it also agreed to grade part of an existing hill in the right of way to improve access to one property owner's lot.
The street has long existed on plat maps of the village, though it is unimproved. No definitive record of the village taking over the right of way was ever found, though there were some circumstantial references in media reports and elsewhere suggesting the village took over the right of way as public in 1956 when it did so for many other area roadways.
Without the public access, the only way to one property in the neighborhood was to drive across part of another property owner's driveway.
There will be no parking signs posted along the right of way. When one adjacent property owner used that area for parking, access to the problem property was even more difficult.
The measure passed the board with one no vote by Trustee Kevin Fitzgerald. He said he objected to the village doing the grading. Instead, he felt any improvements to the right of way to improve access should be done by the effected property owners, much as someone does when they put in a driveway over public right of way to access their property.
"I'm worried that we set a precedent for people having trouble accessing their property," Fitzgerald said.
Trustee Aaron Karow also expressed reservations about doing any work on the right of way, but ultimately voted for the resolution.
Related posts