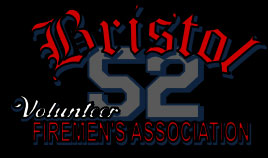 The Fill the Brat fundraiser on Saturday, Oct. 5 will benefit the Bristol Volunteer Firemen's Association.
The event will feature a performance by the band Bella Cain and take place at The Brat Stop, Highway 50 just west of I-94. It will start at 5 p.m. and continue to 1 a.m.
The event will include a raffle that includes prizes such as a 60-inch flat screen TV, portable electronics, sports memorabilia and more. There also will be a 50/50 raffle and live and DJ music.
Admission is $10 at the door.