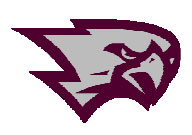 Central High School has announced a change to the traditional Homecoming line-up of activities.
The schools has moved the annual Homecoming Parade from Friday of Homecoming week to the Wednesday (Oct. 9 this year) of the same week, said Jonathan Lindh, athletic director.
About the change, Lindh said:
As a school district, we believe the move will allow a greater number of parents to be a part of the parade and be an active participant in homecoming activities.  Also, by hosting it on Wednesday we are able to celebrate all CHS athletics with a community pep rally following the parade."
The parade will start promptly at 6 p.m. and follow the same route as previous years.
Then, at 7 p.m., there will be the community pep rally will be held at the football stadium to celebrate all Central High School fall sports.
The community is invited.