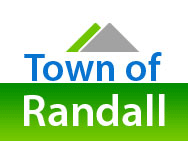 The Randall Town Board on Thursday endorsed the opening of a Menominee tribe casino in Kenosha on the site of the former Dairyland Greyhound Park.
In late August,  the casino project passed the important milestone of approval by the US Interior Department. The final step would be approval by Gov. Scott Walker.
Randall's approval is not required, but Chairman Bob Stoll said he brought the matter to the board because measured public sentiment in the town — namely a 2004 referendum — favored the casino and he felt the governor should know that.
Randall voted 894 for the casino and 679 against in that referendum, while county wide results were about 38,000 for and 30,000 against, Clerk Phyllis Kaskin said.
The discussion of the proposed resolution quickly developed into Supervisor Bob Gehring voicing opposition and all other board members in favor of supporting the casino (Supervisor Mike Halvorson was absent).
Gehring cited concerns about addiction to gambling and competition with already established food and gasoline businesses. He also warned that the operators of the casino could stand to become "the major political force in the county."
"A casino could not help Kenosha County"s happy friendly image," Gehring said.
But Stoll countered that "A lot of the ills you cited didn't surface with the dog track and I think it's safe to assume it wouldn't with this."
Supervisor Randy Kaskin pointed out that the casino complex has the potential — with other entertainment facilities planned there such as a theater — to become a destination for more than just those interested in gambling.
"I think it's a good thing," Randy Kaskin said "I'd love to send a positive recommendation to the governor."
Supervisor Lauren Fox said she frequents casinos a few times a year now and she doesn't see that the potential harm from gambling addiction is any worse than that for other legal activities, such as alcohol consumption.
"I fully support this casino," Fox said.
A motion to have Stoll pursue formal resolution language supporting the casino was approved 3 to 1 with Gehring voting no.
The board will vote on the  formal resolution at a future meeting.