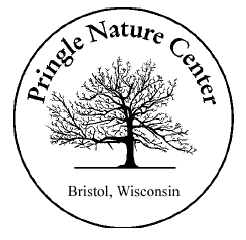 The Pringle Nature Center will be hosting its annual Fall Fun Fest from 11 a.m. to 3 p.m. on Saturday, Sept. 21.
Pringle Nature Center is located at 9800 160th Ave. (Highway MB) , Bristol inside Bristol Woods County Park.
The Fall Fun Fest is one of two events to help raise money for the environmental education program at the center. Proceeds from this event help Pringle to purchase equipment and supplies that help the students who come out to Pringle for school field trips receive an outstanding visit through the hands-on learning activities. Guests will enjoy hayrides, kid's nature crafts such as pumpkin decorating and a nature play area, the tagging and releasing of the Monarch Butterflies that were raised over the summer, food, green exhibitors, as well as naturalist-led activities. There will be something for the entire family. There will also be a presentation at 11:30 a.m. about the history of the center since it is also its 15-year anniversary. Invited guests include those who helped in the planning and running of the center as well as the construction of the building.
"It's great to see all the families that come out here for this event," said Valerie Mann, Pringle Nature Center naturalist. "Part of our mission is 'Putting People in Touch with Nature' and this event allows us to do that, while encouraging and showing people about some of our other programs we do here year round."
There is no admission cost, but prices vary with each activity. Tickets will be available to purchase at the event. By becoming a Friend of Pringle at the event, you will receive five free tickets to use for the activities. Click here for more info.
Pringle Nature Center is located in within the 197 acres of Bristol Woods County Park. This beautiful park contains upland forest, wetlands, oak savanna remnants, prairie, and lawn areas to explore. Within the woods are four miles of trails that are used for bird and wildlife observation, nature education walks, hiking and cross county skiing. The nature center is open year round Tuesday through Sunday from 9 a.m. to 4 p.m.