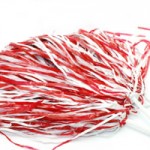 The Central High School Cheerleaders will be hosting a Youth Clinic on Sept. 14 to help raise money for camp.
This is a perfect opportunity for all ages to learn the fundamental cheerleading skills and techniques including jumps, motions, sideline cheers, dance, stunting and tumbling. Lunch will be provided.
Participants will receive their shirt at the Sept. 20 football game, where they will be performing on the sidelines with the Central cheer squad.
Cost is $30 per participant. An registration form is available here.