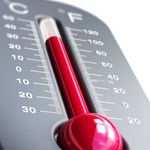 A National Weather Service heat advisory remains in effect for noon to 8 p.m. today for an area of Wisconsin that includes Kenosha County.
With temperatures expected as high as 94, heat index values may get as high as 105.
Here are some tips for dealing with the heat — including a list of official cooling centers — from the county Division of Health.