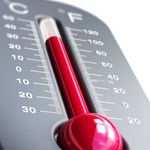 The National Weather Service has issued a heat advisory for noon to 8 p.m., Tuesday for an area of Wisconsin that includes Kenosha County.
With a forecast for a high in the mid 90s, the heat index may be over 100, the advisory says.
Here are some tips for dealing with the heat — including a list of official cooling centers — from the county Division of Health.
High temperatures are expected to moderate starting Wednesday to the mid-80s through the balance of the week.