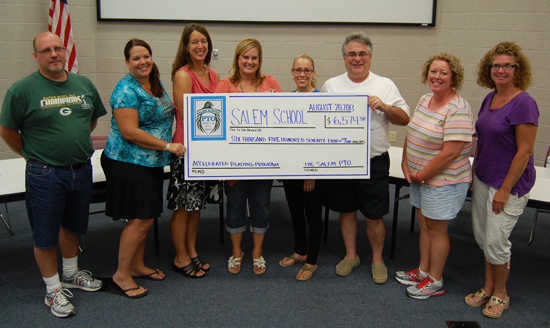 The Salem PTO presented a donation of $6,574 to money Salem School Board this week.
The money will fund the Accelerated Reading Program and Star Reader Program for the school. The money came from from fundraising by the Salem PTO last year with donations from the Salem School community and local businesses that supported the PTO.
The Accelerated Reading Program was once utilized in the district, but it fell by the wayside during the time of serious budget cuts.
"It is wonderful to have such a supportive PTO and to have this program return to the school," district administrator David Milz said.
Said board President Jack Niccolai ""You can't go wrong with parents like this."