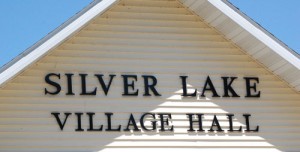 A proposal to authorize Silver Lake Fire Department members to upgrade medical calls was tabled by the Village Board Wednesday.
Trustee Barbara Ironside made the motion in what she said was an effort to settle differences between the village fire department and the village's contractor for emergency medical services, Silver Lake Rescue Squad, Inc.
But that seemed to be far from the case as Village Board members and audience members engaged in a lengthy and spirited debate about who should decide when a paramedic is called in for a medical call in Silver Lake.
Trustee Michael Decker said he was concerned about the legality and liability of SLFD members — trained at the first responder level — making that determination instead of the emergency medical technicians of Silver Lake Rescue.
"I'd like some legal clarification on that," Decker said. Village attorney Linda Gray said she could not answer that question Wednesday night.
After some back and forth from supporters of both the fire department and the rescue squad, Decker spoke again relating some of his experience on the fire department. He said that in his early days, about five years ago, with no medical training he would just stand by the ambulance and ask rescue could he help in any way. The arguing Wednesday night suggested to him that that cooperative spirit has changed.
"This is an illustration of how far this village has gone, from people just wanting to help to bickering over who makes a call," Decker said.
With no consensus developing and some points needing clarification, Ironside moved to table her motion.
"I was hoping this motion would help them work together …" Ironside said.