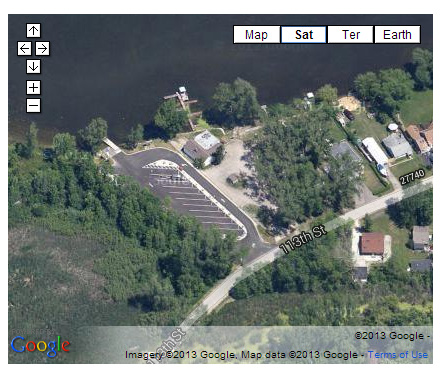 A body found at the Department of Natural Resources boat launch on Camp Lake has been determined to be the result of a self-inflicted shot, a statement released today by the Kenosha County Sheriff's Department says.
From the media release:
On 07/30/2013 at 1102 hours Deputies responded with Salem Fire and Rescue to a person found unresponsive in the parking lot of the D.N.R. boat launch on Camp Lake. (The) 44-years-old, Trevor area resident, was found by a boater who pulled into the lot to launch his boat for a day on the lake with his family. Witnesses stated as soon as they pulled into the lot and discovered the body lying in the parking lot; they turned around, without getting out of their vehicle, and drove out of the lot and called 911. There were no witnesses found who observed the incident. Upon further investigation it was determined that (the man) took his own life with what appeared to be some type of homemade hobbyist type firearm/hand cannon. The firearm/hand cannon, located at the scene, was described as a black metal cylinder about 5 inches in length, 2 3/8 inches in diameter with a small hole in one end. The Kenosha County Sheriff's Bomb Squad was called in to assist. It was discovered that the firearm/hand cannon used was set off with commercial black powder. No other devises were found. Next of kin was notified. No foul play is suspected.