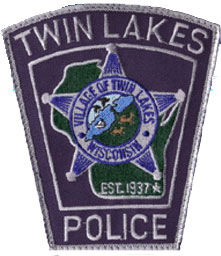 The identify of a Kenosha man who died Saturday after jumping into Lake Mary in Twin Lakes from a boat that was taking on water has been released by the Twin Lake Police Department.
According to a statement released by Twin Lakes Police Chief Dale Racer: Charles E. Williams Jr., 27, Kenosha, along with two children and a woman jumped from the boat. The others were helped to safety by water patrol officers, but Williams went under the water and could not at first be found. He was eventually was found in about 12 feet of water and was brought to shore, where CPR was administered. Williams was taken by ambulance to Aurora Burlington Hospital, where he was pronounced dead from apparent drowning.
The Twin Lakes Police Department along with the Department of Natural Resources are continuing their investigation into this incident.
Related posts
Kenosha man dies after jumping from boat on Lake Mary in Twin Lakes