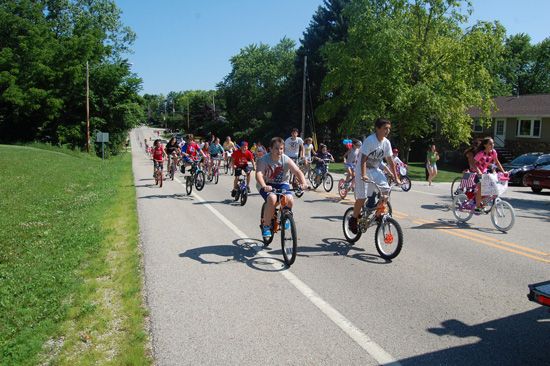 Paddock Lake held its annual Fourth of July bike parade this morning.
The parade started at McAlonan Park and worked its way north then east and back south, ending at Village Hall. Every participant was given a participation medal and a hot dog lunch.
Also participating in the parade were Town Of Salem Fire/Rescue, Kenosha County Sheriff's deputies — including two on bicycles — Westosha Kiwanis Club, the state champion Central High School softball team and other businesses and organizations.
Here's some video of the parade followed by more photos: