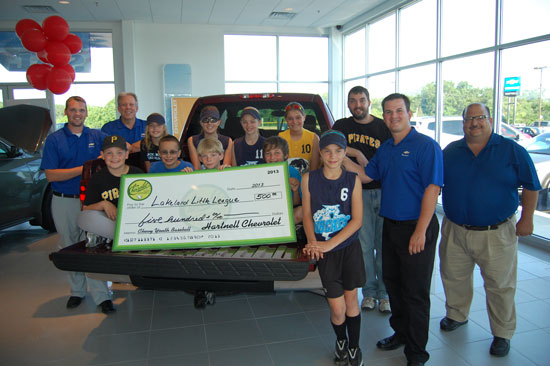 Note: Hartnell Chevrolet is a westofthei.com sponsor. — DH
Hartnell Chevrolet has donated $500 to Lakeland Little League.
The donation is part of the Chevy Youth Baseball initiative.
Hartnell Chevy has always been a proud sponsor of Lakeland Little League. In fact, Craig Schilz and Randy Richter are former Lakeland Little Leaguers. They played for the Cubs back in the day. Adam Caldwell is currently a Lakeland softball coach and League Director.
Hartnell Chevy wishes good luck to all the Lakeland Little League teams in the upcoming tournaments.