One vehicle is flipped over and people may be trapped inside, dispatch reports based on several calls to 911.
UPDATE 8:43 p.m. — Dispatch relays report that people in car are conscious and breathing. One person may be laying outside of vehicle. Car is in a ditch.
UPDATE 8:51 p.m. — Bristol fire command requesting response from Flight for Life medical transport helicopter.
UPDATE 8:53 p.m. — Additional ambulance from Town of Salem Fire/Rescue being requested.
UPDATE 8:58 p.m. — Flight estimated time of arrival is 16 minutes.
UPDATE 9:13 p.m. — One patient has been transported by ambulance to a local hospital.
UPDATE 9:21 p.m. — Flight on the ground at landing zone.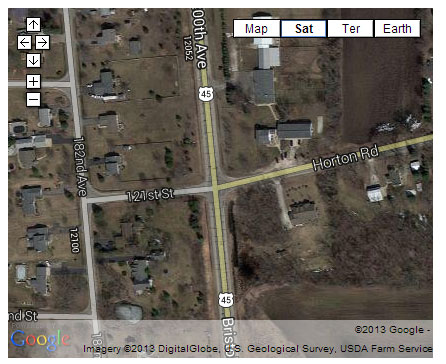 At 8:39 p.m., Bristol Fire and Rescue and sheriff's deputies are responding to a crash at Highway 45 and Highway CJ (Horton Road)  in Bristol.