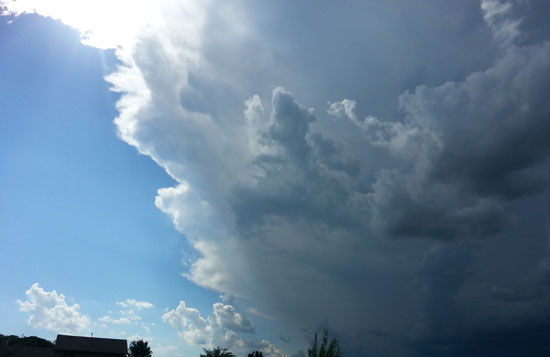 At about 4:30 p.m., there's a very contrasting sky over Western Kenosha County, as shown by the above photo I took in Paddock Lake looking to the northwest.
The National Weather Service has issued severe thunderstorm warnings for areas north of us, so apparently we will not get hit. But the local forecast also has seen an increase to a 50 percent chance of a thunderstorm this afternoon.
UPDATE 5:12 p.m. — Sky still mixed, but raining now in Paddock Lake.