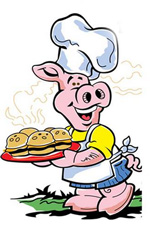 Christ Lutheran Church will be hosting a 50th Anniversary & Pig Roast this year for the entire community on June 29, from 11 a.m. to 7 p.m.
There will be a pig roast, and other yummy foods, kids games, face painting, raffles, $1,000 raffle, bingo, silent auction, hay rides and much, much more. Everyone in the community is invited.
Dinner tickets in advance are $7 for an adult and $5 for a child. Diner tickets at the picnic will be $8 for an adult and $6 for a child.
Raffle tickets are $5.
Christ Lutheran is located at 24929 75th Street (Highway 50) in Paddock Lake.