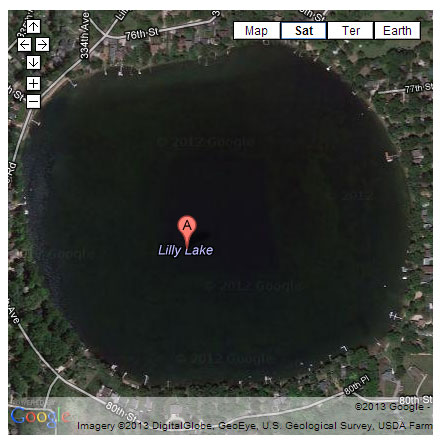 Discussion at the Wheatland Town Board meeting tonight showed the board is still working  toward a solution to concerns about motorcycle use on frozen Lilly Lake.
The topic was on the agenda of tonight's regular Town Board meeting.
Town Chairman Bill Glembocki said that he would like to try to get the motorcyclists to agree to limits to their activity that could make it more palatable for residents. But when pressed by some audience members, he did not rule out an ordinance governing the activity.
"The lake is for everybody," Glembocki said "I don't want to stop people from having fun on the lake."
A representative of the motorcyclists said an elbow on muffler pipes that pointed down could help control noise. Later, the idea of limiting motorcycle use on the lake to certain hours also was discussed.
No decision was made Monday. Glembocki said the next opportunity for discussion of the issue will be the Aug. 10 meeting of the Lilly Lake Rehabilitation District. The issue also was discussed at the recent rehab district meeting.
If an ordinance is enacted, that would have to be done at a Town Board meeting.
Town officials were confident they still had enough time to settle the matter before the lake freezes over again.
Related posts
Wheatland will consider regulating ice motorcycles — later
"We will do something to try to get everyone to get along," Glembocki said.