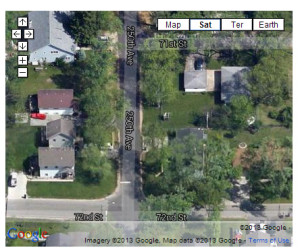 A Paddock Lake man was injured Sunday night when he was struck by a pick-up truck on 250th Avenue.
From a media release from the Kenosha County Sheriff's Department:
On 06-09-13 at 2118 hours Kenosha County Sheriff's Deputies and Town of Salem Fire/Rescue personnel responded to the 7100 block of 250th Avenue, Paddock Lake for a Vehicle vs. Pedestrian Crash. A black 2000 Chevy S-10 truck driven by Michael M. Brodsko (34 years old, Paddock Lake resident) was traveling on 250 Ave. when the truck struck a pedestrian who was walking in the roadway. The pedestrian has been identified as Perry S. Baughman-Winchester (18 years old, Paddock Lake resident). Baughman-Winchester sustained serious, but non-life threatening injuries to his legs and additional less serious injuries to other portions of his body. Baughman-Winchester was transported by Flight for Life to Condell hospital in Libertyville, IL from the scene. Brodsko said that he did not see Baughman-Winchester walking down the road. Brodsko did voluntarily submit to a blood test. Driver impairment was not evident at the scene. … There was a pair of headphones near Baughman-Winchester, but at this time it is not known if he was wearing the headphones at the time of the crash. Pedestrian impairment was not evident at the scene. The investigation is ongoing.
As of 11:44 a.m., charges of operating a motor vehicle without insurance and operating a vehicle while suspended have been field against Brodsko in Kenosha County Circuit Court.
Our original reporting on the crash is here.
UPDATE 8:25 p.m. — Brodsko has been charged with Knowingly Operating While Suspended (Cause Great Bodily Harm), according to court records.
Related posts