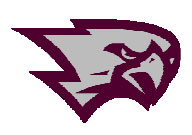 Central High School's softball team road a 9-run first inning to a decisive win over Bradford to give teh Falcons the state championship.
The teams played in Madison this evening. Final score was 12-1
Centerfielder Taylor Bergles had four hits with Brittney Blazich, shortstop Larkin Langston, catcher Liz Fonk, dh/right fielder Margaret McMullin and second baseman Hailey Jester contributing 2 hits each. Sarah Fonk pitched all seven innings.