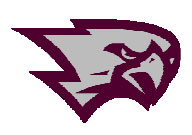 The Central High School softball team will play Saturday for the state championship.
The Falcons earned their way into the finals by defeating Menominee Falls tonight 2-1.

The Falcons put up eight hits and had 1 error. Kayla Konwent hit a single homerun in the third inning, Larkin Langston had three hits.
It will be an all Kenosha County championship game Saturday with Central facing Bradford High School of Kenosha. The game is scheduled to start at 5:30 p.m. in Madison.
Note: Thanks to Jodie Noonan for the assistance. — DH