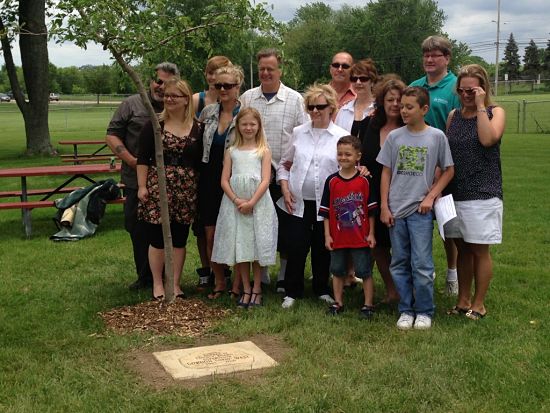 A ceremony was held Saturday at Old Settler's Park to commemorate the career of Kenosha County Board Supervisor Gordon "Gordy" West, who died Jan. 23, as West of the I previously reported.
After an initial meet-and-greet between the West family and members of the Kenosha County local government board, everyone present gathered around the new Flowering Crabapple Tree (provided by Swartz Nursery) to share various stories and memories about Gordy.
Once everyone had their moments to share stories about Gordy, State Representative Samantha Kerkman approached Audrey West, Gordy's widow, and presented her with an American flag to honor the service Gordy performed on behalf of the entire county.