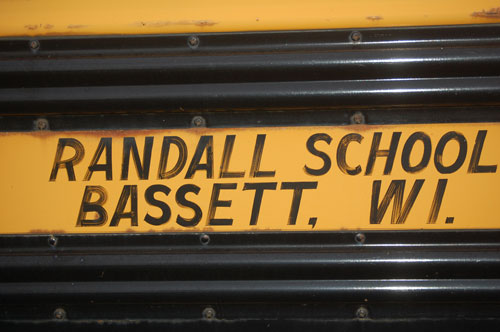 Randall School has a new principal.
Erin Zigler, the school's current  learning support teacher, will assume duties as the new principal effective July 1, district administrator Steve Bloom announced. She replaces Travis Lawrence who resigned on April 8 to accept a position as middle school principal in Hortonville, near Appleton.
Zigler was chosen from an initial pool of 33 applicants and participated in an interview process along with five other potential candidates.
From a statement released by the school:
Mrs. Zigler possesses a Bachelor of Science in Education degree from Miami University (Oxford, Ohio) with a major in elementary education and a minor in Spanish. She has also earned a Master of Arts in Educational Leadership from Aurora University (Aurora, Illinois). Presently, Mrs. Zigler maintains Wisconsin Department of Public Instruction certifications as a First thru Eighth Elementary Teacher, Director of Instruction and Principal. After serving as the Gifted and Talented teacher and coordinator and 3rd grade  teacher at Richmond Grade School in nearby Richmond, Illinois Mrs. Zigler was hired to teach 5th grade at the beginning of the 2005-6 school year. Mrs. Zigler taught 5th grade until her selection as the Learning Support Teacher at the start of the 2010 – 2011 school year. During her time at Randall Consolidated School Mrs. Zigler has demonstrated the ability to form positive working relationships with students, staff members and parents. She works diligently on behalf of students and staff to create a productive teaching and learning environment. The embodiment of integrity and class, Mrs. Zigler is a true professional. Her previous experiences at Randall School will assist in a smooth transition to her new leadership role. …"