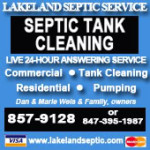 Note: This post is sponsored by Lakeland Septic Service
The following students were named to the honor roll for the third quarter of the 2012-13 school year at Randall School.
7th Grade
Straight A's: Faith Boyd, Kayla Kerkman
High Honors: Colby Barker, Jeremy Bruton, Teagan Duffy, Desrye Erickson, Rachel Fosler, Adia Fuller, Sydney Grossi, Emily Hand, Mitchell Klein, Kordan Kopp, Ashley Lesko, Joseph Marsden, Alexandra Nunez, Shae O'Day, Dayne Schleusner, Megan Streitmatter, Alex Tenhagen, Emily Vershowske, Samuel Wank.
Honorable Mention: Emily Beverly, Robert Brent, Sierra Domek, Daniel Folos, Dante Kappers, Samantha Karls, Robert Lyon, Kira Mackay, Talia Nordigian, Ella Parisi, Montana Platts, Amy Poteracki, Hayli Richards, Kody Schemenauer, Jeremy Toro, Benjamin Walmsley, Brooklyn Willms.
8th Grade
Straight A's: Regan Borowski, Hannah Vozel.
High Honors: Rachel Bixler, Hunter Britton, Heather DeReu, Shannon Diedrich, Reuben Dowell, Cody Faber, Jonathan Fluger, Nicole Galdini, Claire Griffin, Bradley Knoll, Kyle Kostrova, Angela Marinez, Shawn McCluskey, Autumn Mielke, Rachel Osterloh, Samantha Porter, Trevor Schwarz, McKenna Stanek.
Honorable Mention: Rachel Barnes, Meaghan Biba, Raven Deiters, Wylie Dowell, Delaney Dvorak, Samantha Edmonds, Courtney Fraley, Kaitlin Gesky, Samantha Haston, Morgan Herzog, Sarah Hutchinson, Justin Jacobazzi, Jacob LeMay, Jori McCormack, Connor Meinken, Kamryn Nardini, Stephanie Nuccio, Mallory Ostrander, Jake Raiman, Benjamin Roszko, Zachary Schrader, Sierra Severson, Grace Suiter, Alyssa White, Ryan Ziebel.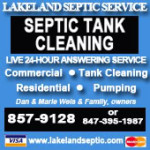 Note: This post is sponsored by Lakeland Septic Service