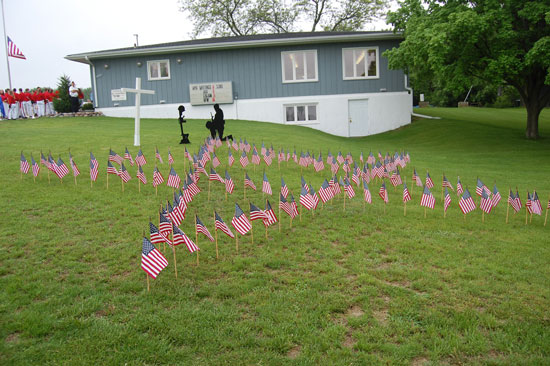 American Legion Post 544 in Twin Lakes hosted its annual Memorial Day services and parade on Monday, despite a chill in the air and some light rain early on.
The day began with a Memorial Service at Mound Prairie Cemetery starting at 9 a.m., followed by a Memorial Service at St. John's Church at 9:30 a.m.
The parade through Twin Lakes began at 11 a.m. and worked its way from Lance Park to Legion Park. After the parade, there was a ceremony at the Legion headquarters.
Here is some video of scenes from the ceremony:

Here is some video of the bands — Lakewood School, Randall School and Wilmot Union High School — that played in the parade:

Here are some more photos from the parade and ceremony: