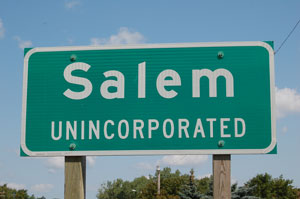 The Salem Town Board will hold a special meeting Tuesday, May 28 starting at 4 p.m. to consider the purchase of 27 acres of land.
The meeting will start with a closed session and then reconvene in to open session for "possible discussion, action or announcement relative" to the information from the closed session.
Town Clerk Cindi Ernest distributed the announcement of the meeting today.