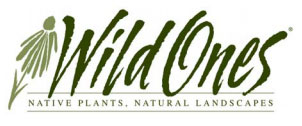 Note: Wild Ones is a westofthei.com sponsor. — DH
The Go Native Native Plant Sale Expo will take place June 1, from 9 a.m. to  3 p.m. and June 2, from noon to 4 p.m., at the Seno Woodland Education Center, 3606 Dyer Lake Road, Wheatland.
Thousands of native plants for sun, shade, wet, dry and in between will be available for purchase. This year it's all about butterflies and the plants they require throughout their life cycles — egg, caterpillar and adult. Thousands of gorgeous plants that butterflies cannot live without — literally.
Also at the sale will be:
A silent auction.
Prairie tours.
Invasive species demo.
Knowledgeable, cool native plant people.
Snacks and drinks.
Wild Ones stuff.
Very helpful info.
Plant pictures galore.
Proceeds will support Wild Ones – Root River Chapter, which in the past has helped support Pringle Nature Center, River Bend Nature Center, Kenosha/Racine Land Trust, Root-Pike Watershed Initiative and Network Weed Out Racine
Info and questions: (262) 681-4899 or  native.plant.calvert@gmail.com