Note: We completely goofed up the circumstances of this vacancy so we are putting this story back up to the top of the page corrected. I apologize for my mistake causing any confusion. — DH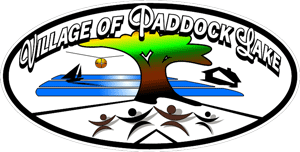 Paddock Lake is seeking applicants for the trustee seat vacated by the resignation of Trustee Jill Smart.
The appointed trustee will serve the remainder of the vacated trustee's term (1 year).
Village residents with an interest in serving as a village trustee may submit a letter of interest along with a resume to the village President Terry Burns at 6969 236th Ave no later than May 24.