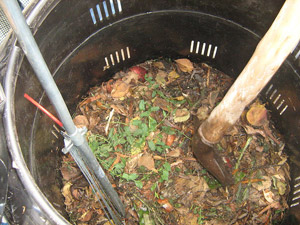 Jo Lasdasky will be conducting a seminar on composting at the conference room at Peoples Bank in Slver Lake Village Hall on Thursday, May 30,  at 7 p.m. (Note: Location has been changed. — DH).
Lasdasky is a certified master gardener and a certified master composter with the State of Wisconsin.
Even if you know a little about composting, please come and learn at least one new thing, Ladasky said.
To attend, you will need to contact Lasdasky no later than Tuesday, May 28 so handouts can be made up. Hopefully there will be an example of a compost bin behind Taste of Italy by that time.
This seminar is being done through the Silver Lake Citizens for Growth and there is no charge involved.
If you are interested, please contact Jo Lasdasky at 262-889-4313.