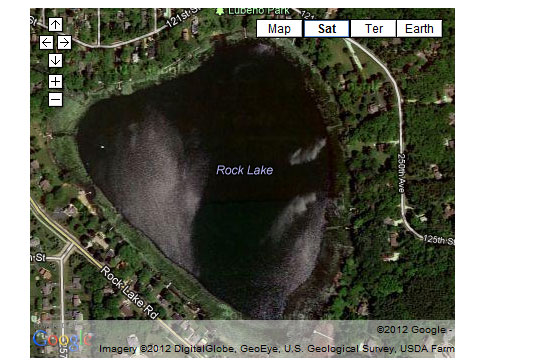 The two separate associations affiliated with Rock Lake are again clashing over weed harvesting.
Membership of  the Rock Lake Restoration Association have favored some weed cutting to open up a navigable channel to open water in the center of the lake. Rock Lake Highlands Association members oppose weed harvesting on the lake.
Both sides were represented at Monday's Salem Town Board Committee of the Whole meeting.
Rock Lake Restoration Association representative Daivd Hoke said his group is planning to purchase a small weed harvester. The hope is to avoid the situation such as last summer when the Restoration Association sought a permit for cutting and hired a contractor to do the work. When Highlands Association members turned out to stop the harvester it was discovered to be contaminated with invasive zebra mussels and Eurasian milfoil, both of which are currently not found in Rock Lake.
Highlands Association member Johan Ihlen pointed out that the same person (Hoke) that tried to force the contaminated harvester into the lake last summer is also the person who will now be overseeing this new cutting operation, which Ihlen did not think was a good idea.
"I think we have a fisaco here," Ihlen said.
But Hoke defended his group's plans, saying that the first operator for the harvester will be trained by the DNR and any subsequent operators trained by that person, etc. The group will also have to receive a DNR permit.
"It's not going to be just anyone who will be on this cutter," Hoke said. "We are not flying by the seat of our pants."
Town officials admitted they have little standing in the dispute, other than allowing the Highlands Association to launch the harvester at a fire lane. But Hoke said the harvester could be launched even off of someone's personal property if necessary.
Town Chairman Diann Tesar said she brought the groups to the meeting in order to clear the air between the two associations.
To help facilitate better communication between the groups, Supervisor Dan Campion suggested having the town serve as a kind of notice intermediary, but his idea did not seem to have any support among other board members (Supervisor Ted Kmiec was absent).
"You guys aren't playing good together," Campion said.