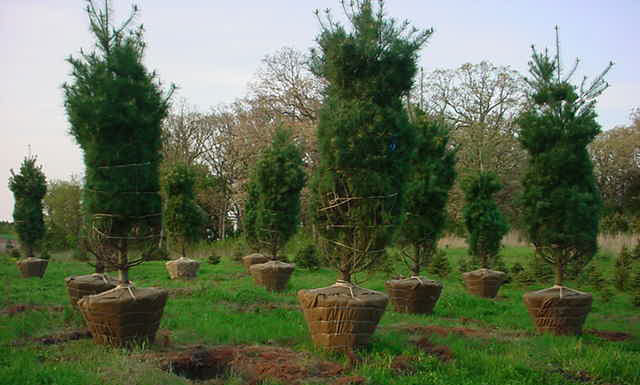 Note: Arbor Hills Nursery is a westofthei.com sponsor. — DH
Now is the time to buy trees from Arbor Hills Nursery.
All trees are $10/foot. Varieties available are Scotch Pine, Norway Spruce, Black Hills Spruce, Colorado Blue Spruce and White Pine.
The best sell out by summer. Why wait? Please inquire today!
All trees are freshly dug from the field with bag/burlap.
Arbor Hills Nursery is located on 368th Avenue (Highway O) 1.8 miles south of Highway 50. The nursery is open evenings and weekends or by appointment. Call 262-537-3192.
Mark and Janet Lesko are the owners of Arbor Hills Nursery. More info here.