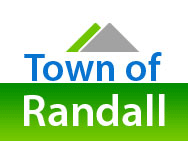 The Randall Town Board on Thursday approved renewing a contract with Silver Lake Rescue Inc. for providing EMS services to a portion of the town.
The terms of the new contract were substantially the same as the old contract with no changes in services provided or area covered, said Chairman Bob Stoll. Silver Lake Rescue responds for an area of the southeast portion of the town that includes Wilmot Mountain and The Pleasant Company.
Twin Lakes Rescue provides EMS for the rest of the town under a separate contract.
Randall will pay Silver Lake Rescue $7,500 for their services for one year. Randall is seeking to have those terms extended for three years.
The vote to approve the contract was unanimous.