Dispatch says one, maybe more, motorcycles are involved.
UPDATE 7:01 p.m. — First rescue unit on the scene requests another ambulance.
UPDATE 7:20 p.m. — Additional ambulance being dispatched from Silver Lake Rescue.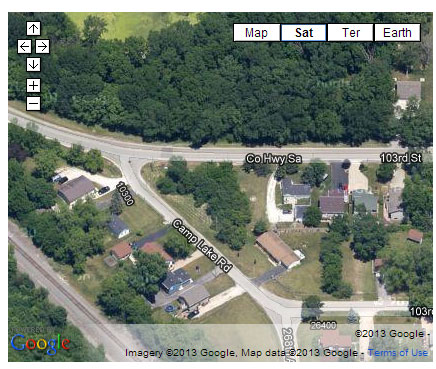 At 7 p.m., Salem Fire/Rescue units and a sheriff's deputy are responding to a report of a crash in the 26800 block of 103rd Street in Camp Lake.