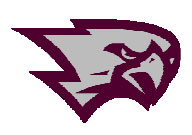 Central High School District of Westosha recently selected the 2013 Badger Boys and Girls State Representatives.
Representing Central at the week-long conference promoting democratic government principals and citizenship in Oshkosh for Girls State is: Mackenzie Bevry, daughter of Kenneth and Connie Bevry.
Selected as Alternates are: Sarah Burmesch, daughter of Nicholas and Bonita Burmesch.
Representing the Boys State in Ripon, Wisconsin is: Austin Feeney, son of Dustin Feeney and Erica Stohr-Feeney, and Trevor Foster, son of Kristin Foster.
Selected as Alternates are: Jarrett Freels, son of Shawna Freels and Greg Freels.
Attendance at Badger State is made possible and sponsored by the American Legion Schultz-Hahn Post 293 for the boys, and the Schultz-Hahn 293 Unit of the Women's Auxiliary for the girls.