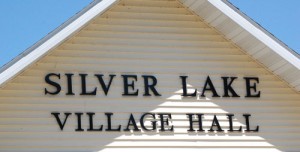 Silver Lake Trustee David Snow announced at Wednesday's Village Board meeting that he may resign his seat due to a work conflict.
Snow said he should know by the next meeting if he will have to make his resignation final.
The board actually just got back to full strength at Wednesday's meeting. Soti Wilber on Wednesday assumed the open seat created by Sue Gerber winning the village president's seat. Wilber was approved by a 4 to 1 vote last month.
Village ordinances call for the president to name an appointee but the board actually votes on the appointment. Last month, Gerber named former village President Roger Johnson as her appointee, but Trustee Pat Dunn nominated Wilber.