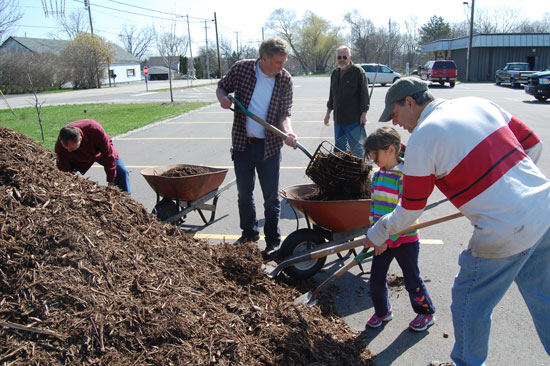 Bristol hosted an Arbor Day celebration today at the municipal building.
This was Bristol's first Arbor Day as an official Tree City USA, having just officially received that recognition earlier this month.
On the first spring like day of 2013, volunteers helped mulch a row of newly planted trees along the municipal building parking lot as well as some of the trees planted in adjacent Veterans Park last year.
Among those helping out when I was there were Trustee John McCabe and village administrator Randy Kerkman.
Also in honor of Arbor Day, the village will be planting some trees in Hanson Park and in Cherry Vista Dells.