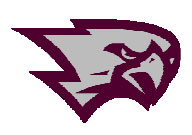 Scott Thompson, the write-in candidate that received the most votes in the April 2 election for the Bristol seat on the Central High School Board, has informed the district he will not assume the seat, leaving district officials with an appointment to make to the vacant seat.
Thompson cited "personal reasons" for why he will not be able to take office, a press release from the district said.
The district is seeking candidates interested in filling the seat. Applicants must be residents of the Bristol Grade School District. The person named to the seat will serve until April 2014 and could file to fill the remainder of  the term by running in the April 2014 election.
Individuals interested in being considered for the appointment are asked to submit a letter of interest to the following address no later than Monday, May 6: Ms. Kim Hole — administrative assistant, Central High School Board of Education, 24617 75th Street PO Box 38, Salem WI 53168.
If you need more information about the duties of a school board member, contact district administrator R. Scott Pierce at 843-2321.
No one filed to be on the April 2 ballot for the Bristol seat, setting up the scenario of the seat being filled by write-in.