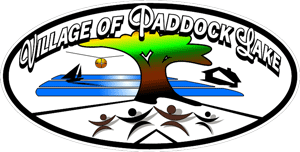 The Paddock Lake Village Board is seeking persons interested in filling the trustee seat vacated by our new village President Terry Burns.
The appointed trustee will serve through April 2014.
Village residents with an interest in serving as a village trustee may submit a letter of interest along with a resume to the Village President, Terry Burns at 6969 236th Ave no later than May 3, 2013.
A trustee for an open seat is nominated by the village president and confirmed by the Village Board.