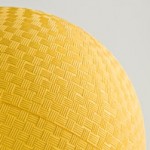 Randall School will be hosting its first dodgeball tournament on Saturday, April 27.
Games will begin at 11 a.m.  and will end when the last teams are standing. There will be three age brackets for this tournament. Each bracket will limited to the first 16 pre-registered teams (6 players) who will compete in a double elimination format. There will not be any on-site registration. All brackets will be done before hand and will be available for viewing by 10 a.m. the morning of the tournament.
Age brackets are:
2nd – 4th Grade Students = Bracket #1.
5th – 8th grade students = Bracket #2.
9th grade – adult = Bracket #3.
You are welcome to have members of your team who are younger than the listed bracket age, however, you are not allowed to have players that are older.
Teams and registration forms need to be submitted by Thursday, April 25. The team fee will be $24 ($4 per player). There will be a cash prize of ($150 to the first place team in each bracket and ($50.00) to the second place team in each bracket. For the tournament, all paid players will need to cross their names off of the alphabetical list of players upon arrival at the tournament. For this reason, all players must be included on the team roster on your registration form. In case of illness, or unforeseen emergency, please have your alternate player available. If your team isn't all there when it is your turn to play you will still be able to play, but with only those that are there. There will be no rescheduling of matches.
Come and support your family and friends during this fun filled event! Admission for children 4 and under is free and everyone else will be $1. There will be lots of great concessions available throughout the day as well.
A registration form is available here.
Proceeds benefit Randall PTC.