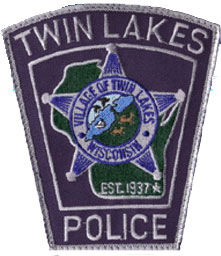 A vehicle flipped on its roof in a crash in Twin Lakes early this morning that sent one person to the hospital via helicopter. The incident is expected to lead to charges for both the driver and passenger.
From Twin Lakes Police Chief Dale Racer:
On Sunday, April 21, 2013 at 2:07AM police officers responded to a report of a Jeep that struck a utility pole in the 600 block of North Lake Street, flipping the vehicle on its roof. EMS responded and both the 39 year old male driver and his 35 year old female passenger were conscious and breathing. Due to possible internal injuries for the female passenger, Flight for Life was summoned and she was flown to Froedtert hospital in Milwaukee. The driver was transported by TLFD-EMS to Aurora Burlington hospital. The driver had minor injuries and will be charged with Operating Motor Vehicle while Intoxicated and causing injuries (4th offense). The passenger sustained non-life threatening internal injuries. Officers, who responded to the hospital to interview the passenger, also found illegal narcotics in her possession and she will be charged accordingly. Both parties were wearing a seat belt. The Wisconsin State Patrol responded and assisted the Twin Lakes Police Department in the investigation of the accident.