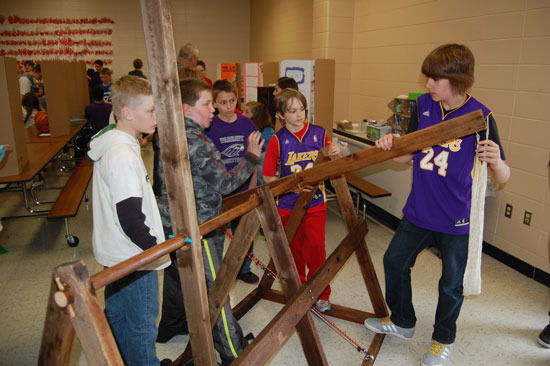 Randall School seventh grade students displayed the culmination of several weeks of work Thursday at their Science Museum.
The display of science in the multi-purpose room was visited by students from other grades. The seventh graders proudly and patiently explained their projects.
Replicas of catapults and similar projectile throwing devices were popular this year. Other projects explored topics such as sports physics, do lotions work, crystals and a couple of projects regarding aquarium fish behavior and environments.
The projects were not just science either, as they also involved other subject areas such as writing.