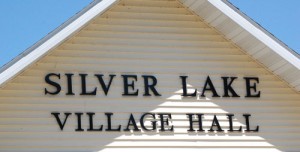 Soti Wilber has been appointed to fill the vacancy on the Silver Lake Village Board created by Sue Gerber's assumption of the village president's seat.
Wilber had been a trustee since April 2011, but was not re-elected on April 2. She will fill out the remainder of Gerber's term, which will expire April 2014.
The way the process for filling the seat played out was another illustration of the continued political divide in the village.
In Silver Lake, vacancies on the board are filled by a recommendation by the village president followed by a nomination and vote by the rest of the board.
Gerber said she felt the fairest method would be to appoint the next highest vote getter in the April electon. That was Roger Johnson, a former village president who ran for trustee this April.
But Gerber's recommendation failed to find any support on the board. When she called for a nomination, Trustee Patrick Dunn nominated Wilbur, which was seconded by Trustee Cyndy Schwebke. The appointment was approved by a 4 to 1 vote with Gerber voting against and Trustee Barbara Ironside abstaining, but not stating her reason for abstaining.
Nearly every seat in the audience was filled. Wilber's nomination was greeted by outbursts from a couple of  audience members pointing out that she received the least votes of the six trustee candidates in the election as well as applause from other audience members when it was approved.