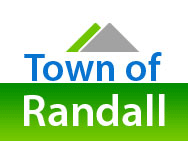 Randall will again have a town clean-up day, the Randall Town Board decided Thursday.
The event will take place at the Town Hall parking lot in Bassett on June 1 from 10 a.m. to 2 p.m. Two dumpster will be available for residents to dispose of items that can't be taken away in ordinary waste collection.
Supplying the dumpsters is part of the current waste hauler's contract and does not trigger an extra charge to the town.
Supervisor Bob Gehring said about 20 people made use of the day last year. He is hoping that more resident take advantage of the service this year.
While at time the town has hosted two such days, the consensus of board members Thursday was that one day is enough.
At past Randall clean-up days, the following have not been accepted:
Appliances – stoves, refrigerators, washers, microwaves, etc.
Liquid paints – cans in solid form with lids removed accepted.
Chemicals – solvents and solutions.
Tires.
55-gallon drums – cardboard drums accepted.
Oil.
Hazardous materials.
Car batteries.
Yard waste.